Four Things to Know About Installing Athletic Wall Pads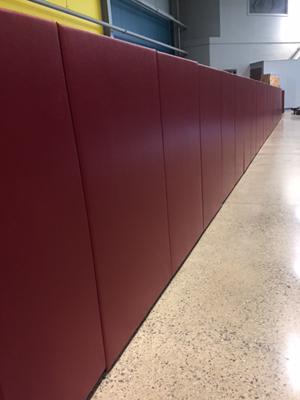 As the administrator of a gym, school, daycare or other facility that may benefit from floor and wall padding you may have questions about why you should install such a product. It's not an uncommon concern, as all organizations need to budget for additions and upgrades and some things take priority over others. The following four line items are the reasons you need to bump wall pads for your athletic area up to the top of your to-do list.
Promotes Safety
The number one reason to consider wall padding is so that the athletes participating in events in your facility are as protected as possible. Wall and floor pads are designed to absorb the impact of athlete hustling at full speed as the compete in basketball, wrestling, badminton, volleyball, karate and sports. Without wall padding the players would be subject to hard impacts that could cause injuries.
Fire Resistant
You shouldn't be concerned about adding a fire hazard by installing wall padding in your organization or school's gym. Wall padding is made from fire resistant materials, such as vinyl and foam, which helps prevent the spread of fire, should such an issue occur.
Made in America
There are many options for wall padding for your organization, but by working with a team that manufactures wall padding in house in the USA and sells direct to consumer, you can expect the best possible prices!
Matches your Team Colors
A professional wall padding manufacturer will be able to produce wall padding in the color of your choice. On top of that they can even add your organization or team logo to boost pride in your facility!

Action Wall Pads is the premier manufacturer and installer of wall pads in New York and throughout the Northeast US, and we ship nation. Our team would be happy to answer any questions about wall padding you may have! To request an estimate for gym wall pad installation in NY or the surrounding areas reach out to us at (914) 648-4838 today!
Action Wall Pads Blog
Written and Published By MORBiZ