Action Wall Pads
Gym Wall Padding and Quiet Rooms & Padded Rooms
in Baldwinsville, NY

WE SERVE THE GREATER NORTHEAST AREA FOR INSTALLATIONS AND SHIP OUR PRODUCTS NATIONWIDE
Wall Padding
Athletic Padding
Gym Padding
Exercise Padding
Wrestling Mats
Gymnastic Mats
Stage Mats
Quiet Rooms & Padded Rooms
Class A Fire Retardant
Custom Graphics
Made in the USA

WE SERVE THE GREATER NORTHEAST AREA FOR INSTALLATIONS AND SHIP OUR PRODUCTS NATIONWIDE
QUOTE REQUEST
We'll never rent, sell or share your info to anyone!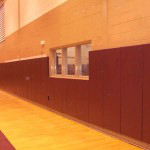 Action Wall Pads offers manufacturer direct wall padding in Buffalo, NY, Utica, NY, Albany, NY, Pittsburgh, PA and the surrounding communities for schools, gyms, athletic facilities and other organizations. Action Wall Pads began installation of wall pads in 1993, and starting in 2001 we began manufacturing in house. Our direct to consumer model allows us to provide a higher quality pad, at a better price, with a more pleasant installation process. We install floor and wall padding at public schools, private schools, gyms, day care facilities, martial arts studios, and more. Our athletic wall padding protects everyone from toddlers to professional athletes from injuries caused by falls, accidents, and intense competition. We'd be happy to discuss your organization's needs for wall padding in Buffalo, Albany or the neighboring cities and towns throughout the region. Please give Action Wall Pads a call to request a quote or to learn more about our products.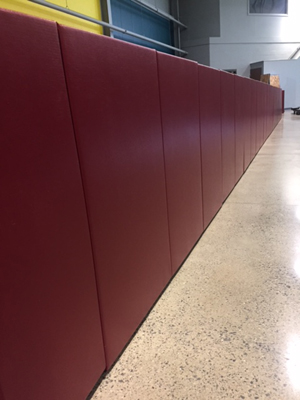 Since we deliver our products direct to the consumer we're able to cut the middle man and ensure you're 100 percent satisfied with the product and the installation process. In house manufacturing also means a more affordable price, without sacrificing quality. Whatever you need, we can make it happen. No job is too big or too small for Action Wall Pads when it comes to installing athletic wall padding in Upstate New York or Western Pennsylvania.

Action Wall Pads is able to imprint our padding with custom graphics so that you can proudly represent your school, gym, or other facility. Our priority is your satisfaction, so we work quickly to get in and out during our simple installation procedure, all without leaving a mess behind. Whether you're building a new facility or updating an old, we'd be proud to provide you with wall padding in Buffalo, Utica, Albany and the surrounding areas. Give us a call at (914) 648-4838 to request a quote or to place an order! We look forward to working with you.
Special Project - Koby Bryant's New York branch of the Mamba League!
We had an awesome opportunity this past week to work with OBE LA on the launch of Kobe Bryant's New York branch of the Mamba League! Here's Kobe doing a Q & A in front of the black wall pads with graphics we installed just hours before.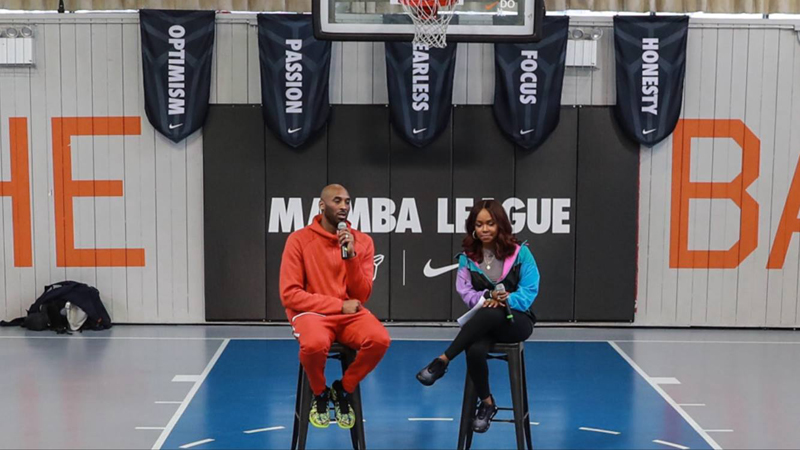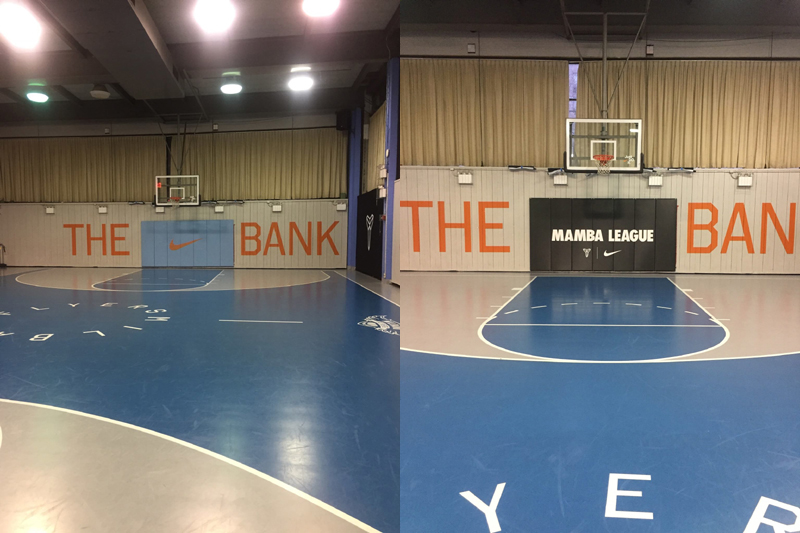 "I had the most wonderful experience with Dave from action wall pads this past weekend. I interviewed other wall padding companies but went with action wall pads because I knew Dave would do the best job for us. He was professional, hard working and did an amazing job with our basement. I would highly recommend anyone looking for great quality wall padding to use Action Wall Pads!"
~

Manda Kovar